Hi there! A lot has happened since getting back from  the Housewares show in Chicago this past March. This spring and summer have been an absolute whirlwind of progress towards opening our kitchen store in Lowell. Here is a quick recap of all the exciting progress we've made over the summer!
After some consideration we decided Mill Girls Kitchen wasn't working for us. We wanted something a bit more fun and whimsical and so we're moving forward as Over the Spoon.
In addition to rebranding our kitchen store, we've accomplished a lot over the past six months:
* In March, we formed as an LLC with the State of Massachusetts.
* Then in early June, Claire and Joy got married and Claire moved to Massachusetts on their wedding day!
* The very next week, Over the Spoon began the EForAll Business Accelerator Program as one of twelve businesses in the 2018 summer cohort, beating out more than 40 other applicants
* During the accelerator, we surveyed nearly 50 people at the Chelmsford and Lowell Farmer's Markets about their cooking habits and kitchen needs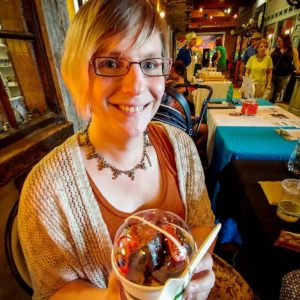 * Based on many discussions with area residents, we decided to specialize in small home kitchen supply by stocking items selected to help customers make efficient use of space and time
* We also developed contacts with multiple suppliers & began curating our selection
* And, on July 28, we signed a lease with Mill No. 5, a collaborative boutique retail space in a gorgeously renovated mill building on Jackson Street in Lowell
* And registered as a Business with the City of Lowell on August 01, 2018!
* We introduced our business idea to the local community by participating in the Sunday Farmer's Market at Mill No. 5 in August
* We also secured our first investor for Over the Spoon! Please contact us if you would like more information about investment options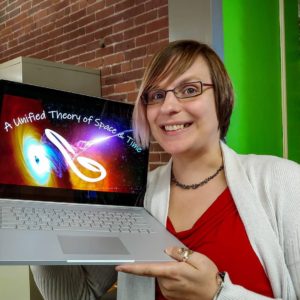 * Finally, we completed the EForAll Business Accelerator Program last week and were selected as a finalist after presenting our idea to a panel of expert judges from the local business and banking community. Over the Spoon won $750 to put towards start-up expenses!
So, what's next?
In the short term, look for a website revamp. If you've signed up for our mailing list either at an event, through our website, or via our business card drop be on the lookout for an email from us with more details about upcoming plans very soon. Speaking of the business card drop, we'll be announcing the winner the 7 inch rocking Santoku kitchen knife live on our Facebook page in two weeks on October 6 at 2:00 PM. We've got a special guest lined up to draw the winner so be sure to tune in!
Looking a bit further out, we're on track for an October soft opening and a grand opening to kick off the holiday shopping season.
Please stay tuned, and if you'd like to join our mailing list, please sign up here.